BE SURE TO FIND ANSWERS TO ISSUES LIKE -

DO YOU have issues with color reproduction?
DO YOU get the same colors as you see on your monitor in your final printed product?
DO YOU get the same colors as you see in your proof in your final printed product?
DO YOU have trouble with colors reproduction from what you see on your monitor, what you see in your proof and what you get from your printer (digital, offset, gravure, web or any other?
DO YOU want to know more about ADOBE

®

software - the latest?

KEEN TO know about the Adobe

®

Creative Cloud™?
We shall give you solutions to not only the above problems faced when it comes to color but also more that you would want to clarify with the color experts available at the seminar...... do not miss the opportunity.
---
SPEAKERS (populating the list as we receive confirmations)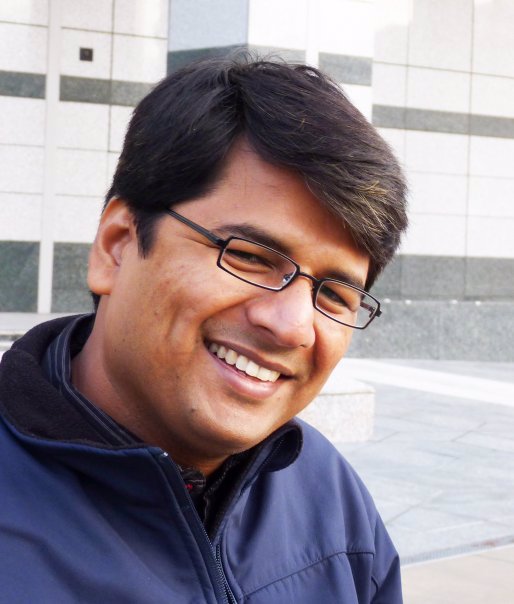 Rajesh Patil
KEY NOTE SPEAKER
Rajesh manages Solution Consulting team for Adobe® Digital Media Business in India. He has more than 15 years of varied experience across the graphics industry thru Prepress, Advertising, Printing and Publishing. For more than 5 years now he has been demonstrating Adobe® products in Seminars, Conferences and Trade Shows. Rajesh is a Printing technologist by profession and has been connected with all the segments in the industry from design to output and hence brings in expertise and know-how of workflows and processes combined with the passion for Adobe® Products, which helps him become a true Evangelist for Adobe® Products.
Mr.Tadahiko Sumitani, MD, Konica Minolta Business Solutions India (P) Ltd.
Tadahiko Sumitani, with an experience of over 30 years, has been earlier, the European Head of Sales & Marketing and later as GM of Overseas Sales. Konica Minolta offers an extensive line-up of highly durable machines and recently announced their 100th machine installation of their flagship product c8000. Mr.Tadahiko will be speaking on the topic : "Color - Driving digital growth". It is no secret today that digital printing is in fact growing leaps and bounds and is expected to keep the pace in the coming years too. He will be focussing on the growth of digital printing and how the colored printing scenario is helping in further enhancing the growth. Konica Minolta has had a incredible surge in installation base all across the country and with their extensive service network spread all over the country, has established new milestones in color digital equipment sales.

Mr.Satish Nayak
Ugra PSO Colour Consultant
With over 30 years of Prinitng Industry experience, Satish is an expert in Color management, product integration solutions, Harlequin RIPS, PostRIP Imposition Work flows, Digital Proofing & Packaging softwares, Integrating with Epson Proofer on Mac & PC platform. Solutions which work on hybrid technology, & offers value driven efficient results.
Mr.Tarun Chopra
Ugra PSO Colour Consultant
Tarun is a part of Colour Mechanics, which provides training to print service providers, agencies, print buyers on PSO (Process Standard Offset) to achieve expected results through various stages of print production. He is also the Owner of Color Dots Prepress Studio and is India's first and only PSO certified prepress service bureau specialising in colour critical print projects.

Anil Ahuja
Product Specialist, Adobe® InDesign®
A graphic designer and artist by profession and training, Anil has spent last two decades designing various mainstream media publications, starting his career with India Today group as Design Intern. He quickly gained responsibility and progressively created and headed the design teams of India Today Plus, Outlook, AutoMotor & Sport, HarperCollins, Observer Research Foundation and carried out special consulting design assignments for UN, Penguin Books, Kiran Nadar Museum of Art, Dainik Bhaskar Group, HT, The Hindu, ABP and the Ministry of Finance, Government of India.

Neeraj Nandkeolyar
Product Specialist – Adobe® Illustrator
Neeraj is a graphic designer by training. He has over 15 years of experience in varied roles of designer, production artist, packaging specialist, and Quality Engineering. He has been associated with the Adobe® Illustrator® team for over 10 years now and has been actively involved in development of various features of the application. He loves spending time with Illustrator® users.
---